PRE-K TO 12 & HIGHER EDUCATION
CRLC brings language learning right to your campus. We provide full-year academic programs in foreign languages, sign language, and ELL. We also offer before and after school programs, summer camps, international student services, testing, tutoring, translation and interpretation, teacher training, and staff development.
DAYCARE & PRE-SCHOOLS:
YOUNG CHILDREN ARE NATURAL LEARNERS
Research shows that languages are learned best when children are young. Bringing world languages to a daycare center or preschool gives children a rich foundation in language and culture – and is the perfect time developmentally for honing an accent. Our instructors are experienced and engaging and make language learning fun!
Set yourself apart from the competition and enrich the lives of your students.
"The Capital Region Language Center (CRLC) has been providing Spanish Language lessons to the Malta Montessori School for close to 15 years. During this time they have educated hundreds of our students between 3 and 12 years of age. Our students have been given a solid foundation in the language while having fun with dynamic and engaging teachers. CRLC is attentive to our needs as a school, adjusting with us as necessary, and the staff is always a pleasure to work with. I would highly recommend them to any program looking to add a second language into their curriculum."
-Kerry Henley, Head of School, Malta Montessori
K – 12:
WE CAN BE YOUR LANGUAGE DEPARTMENT
Capital Region Language Center can assess your school's educational philosophy, and provide the ideal candidate for language instruction. We can fill short-term or long-term leaves or create a new and exciting language department for students K-12 that meets your needs and budget.
Our most popular programs are Spanish and EN/ESL (English as a New/Second Language), however, we offer a broad variety of world languages, taught by both native and non-native speakers. With years of experience working with private and public schools at all grade levels, we can design the perfect language program focused on expanding your students' cultural horizons.
Studies show that learning a world language supports academic achievement and cognitive development.
"Bringing the Capital Region Language Center onboard in 2015 was an excellent decision for our students and our school community! The instructors are experienced, enthusiastic, and knowledgeable about state curriculum and language requirements.
As the Spanish classes' popularity grew, CRLC worked with us to design an expanded language program to include multiple grade levels. From preschool through middle school, our students have developed valuable language skills and broadened their cultural horizons.
With a strong foundation from CRLC, we are confident that our students will go on to achieve academic success as they pursue world language learning in high school and beyond."
-Kelly Magoolaghan, Head of School, Susan Odell Taylor School
BEFORE & AFTER SCHOOL PROGRAMS:
LANGUAGE ENRICHMENT ARTS PROGRAM (LEAP)
Our language and culture classes boost the popularity of before and after school programs for both public and private schools. Best of all, CRLC manages the registrations. All the school needs to do is to help get the word out and provide the teaching space.
We have been successfully running LEAP! programs for many years at many schools around the region. A sample of our classes include: Spanish, Chinese, American Sign Language, or French for public elementary schools. Students and parents look forward to these offerings each year. Join the fun!
Just one hour per week of a before or after school program starting as early as kindergarten will give your child a great base in language and culture.
"I just wanted to let you know that [my son] loves your class. He so looks forward to Tuesday because of French class. Your class has been a wonderful experience for [my son] and has really created a desire to continue learning French.
You have definitely made a very positive impression on him! Also he loves that you teach them by singing, playing word games, etc. rather than rote memorization."
-Andrea, Happy Parent
COLLEGE & UNIVERSITIES:
INTERNATIONAL STUDENTS, AOP/HEOP & MORE
Our years of experience working in higher education have shown us that there are innumerable ways we can assist students and staff in improving communication and comprehension. Often we are called in to address the specific needs of an individual international student, conducting English proficiency testing or providing one-to-one tutoring in ESL/ENL.
Our expertise also involves working with AOP/HEOP departments. Services we provide but are not limited to include: oral communication/pronunciation classes, academic writing courses and communication strategies for teaching assistants.
Contact us for a free consultation on how Capital Region Language Center can enhance the services of your academic department.
"Our international graduate program benefited greatly by working with the professional instructors from CRLC. Their comprehensive approach to English proficiency assessments and the resulting ability to deliver instruction to specifically meet our students' needs was exceptional. CRLC is a joy to work with!"
-Mary Simoni, Ph.D., Dean, School of Humanities, Arts & Social Sciences, Rensselaer Polytechnic Institute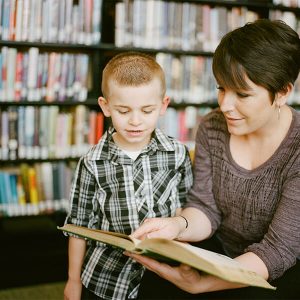 COMMUNITY EDUCATION PROGRAMS:
We love spreading the richness of world languages throughout the community – from young children to active seniors. Capital Region Language Center offers:
Summer language camps for schools and community centers
Workshops and classes for Seniors
Story hours and language programs for public libraries
And more…let us know how we can tailor a community language program for your group or organization.
"We were so pleased with the sign language class. Eastwyck Village is a community for retired people who are always trying new things and our residents were thrilled to learn a whole new way of communicating. The Capital Region Language Center is a great place!"
-Kelly Hotaling, Community Manager, Eastwyck Village
HOW CAN WE HELP? LET'S GET STARTED!