Kim Andersen
Founder, Director, Spanish and English Instructor
In 2003, Kim took a "brief" hiatus from teaching public school. While staying home to raise her young children, she started a Spanish language program in Ballston Spa called, Las Mariposas. What began with one adult and one children's class per week, quickly grew to several group and private Spanish classes. Before too long, more instructors joined the team, additional languages were being offered, the school's name changed twice, finally settling on Capital Region Language Center (CRLC), and a second location opened in Colonie. That "brief" hiatus was 19 years ago. In addition to serving as the school's director, Kim loves to travel, garden, spend time with family and friends, walk the dog, raise chickens, read, and do yoga. She hopes that you will consider joining the CRLC family either as an instructor or a student.
Founded CRLC in 2003
Rebecca Antonucci
German Instructor
Rebecca is an avid language learner and teacher, a Certified Medical Interpreter and Translator, whose passion is traveling, interpreting and pretty much using languages every day of her life. She loves encouraging others to take on the challenge of learning new language and culture skills and focuses on taking what you learn and getting to put it to active use. She interprets, translates and teaches French, Spanish, Portuguese, Italian, and Haitian Creole, and has experience teaching those languages as well as German, Polish, Russian, American Sign Language and Arabic. Rebecca hopes to further her own knowledge in new languages and cultures, and hopes to motivate others to dive into a new language themselves and feel confident enough to speak with native speakers.
Team member since 2020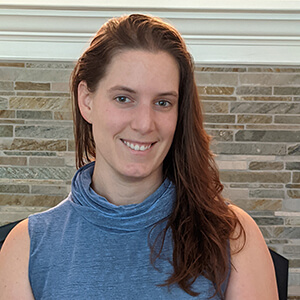 Gloria Batista
Spanish Instructor / Spanish Storytime
Gloria Batista was raised in New York City in a Spanish-speaking household and is bilingual. Her roots are Puerto Rican and Spanish. She received a B.S. from the University at Albany in political science with a Minor in Spanish and previously worked with the New York State Department of Labor where she translated and interpreted for Spanish speaking applicants. She loves teaching the preschool and elementary Spanish classes with Capital Region Language Center and makes her classes come alive with boundless energy.
Team member since 2006
Evelin

Börner
German Instructor
Evelin Falciano is a German native who relocated to the Capital Region in 2016. She is a trained German, ESL, and Philosophy teacher from the Dresden University of Technology. For 10 years she has been working with learners from all age groups and different kinds of language institutions. She loves meeting language students from all over the world, learn about their cultural background and help them to dive into new opportunities by teaching them German and English.
Team member since 2016
Nassra Hamid
Arabic Instructor
Nassra Hamid was born in Palestine and grew up in Jordan. She is a native Arabic speaker who has taught both children and adults in Amman and Kuwait. Her passion for teaching her mother tongue shows in her teaching. Nassra offers classes in Modern Standard Arabic and Levantine, her dialect.  She will customize her lessons to meet your needs. 
Team member since 2009
Rita Hausman
Latin and English Instructor
Rita Hausman is a NYS certified public school teacher of English with Masters degrees in Reading and English. She spends her days immersed in teaching English in fun and inspiring ways. Her love of reading and writing has helped her create engaging ESL lessons for children. A thematic, organized approach to teaching writing helps students from other countries produce papers and essays for a US audience. Rita's commitment to the study of Latin stems from her love of the language's powerful advantage in building grammatical and linguistic concepts. Rita understands and appreciates the importance of Latin to the English language as well as the Romance languages. In deeply enhancing the language learner in both grammar and rich vocabulary practice, Latin study offers a keen sharpening of the mind by building logical thinking skills.
Team member since 2010
Kayani Ilse
American Sign Language Instructor
Kayani Ilse's inspiration and passion for American Sign Language began when her family adopted a deaf child. The joy she experienced learning and communicating in ASL blossomed into a deep love and respect for sign language and the deaf community. Kayani has earned both a Bachelor's degree in American Sign Language Interpreting and a Master's degree in Teacher Preparation with a concentration in Deaf Education. She has more than ten years of professional experience as an educational ASL interpreter. She is a credentialed K-12 teacher of the deaf. She believes learning should be fun, engaging, and authentic to each individual. Kayani is looking forward to sharing her love of ASL and deaf culture with you.
Team member since 2011
Bernadette Johnson
American Sign Language Instructor
Bernadette is a child of deaf adults (CODA) and began signing with her parents before she was able to speak.  As the oldest of two children, Bernadette was often engaged in the role of an interpreter while growing up.  Bernadette has a degree in education from SUNY Geneseo and has been teaching ASL in both the community and the post-secondary education arenas. Bernadette has also worked as an ASL interpreter in the education, court, and medical systems.  Bernadette has a love for ASL and is excited to share her first language with you.
Team member since 2021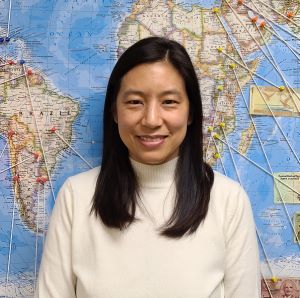 Sonya Kim
Korean Instructor
Sonya was born in the United States but raised in South Korea until she came back to the States for her graduate school. She holds a BA in History and English language & literature from Korea, and earned her MA in TESOL from the University of Pennsylvania. She volunteered teaching English, especially for adult immigrants, in a variety of settings while she was in Philadelphia. She also developed TOEFL prep books when she went back to Korea after she finished her studies in Philadelphia.  Sonya also works at Empire State English, CRLC's sister school, as the Student Services Coordinator and a Designated School Official. 
Team member since 2019
Xuehan Liu
Growing up in an educator's family in China, Xuehan developed her passion for teaching when she was young. She came to the United States to pursue graduate study and earned her doctorate in Language Education from Boston University in 2013. She also completed certification training in Teaching Chinese to Speakers of Other Languages ( TCSOL) at Teachers College, Columbia University in 2010. Xuehan has had ten years of extensive Chinese teaching experience to learners at different levels, and in various settings including universities, language institutes, and elementary schools. She applies a learner-centered communicative approach to her teaching, creating a relaxing and cooperative environment in her classroom to make Chinese learning interesting and meaningful. Xuehan loves to share the intriguing beauty of Chinese language and culture with her students. In addition to spending time with her family, Xuehan enjoys reading, jogging, and Zumba.
Team member since 2021
Leila Marin
American Sign Language Instructor
Leila has been involved with the Deaf Community for 8 years. Her introduction into the Deaf Community was attending a total communication high school called "47" American Sign Language and English Secondary High School. This means she was surrounded by Deaf, Hearing, and Hard of Hearing students and faculty, and she graduated completely fluent. She has been spending her years in the Deaf community trying to build a bridge between the Deaf and Hearing communities. From interpreting, performing ASL Slam Poetry, signing at The United Nations General Assembly, and more, ASL and the Deaf Community are passions of hers that she has had since a young age.  She is looking forward to celebrating the passion that others have for learning ASL through her teaching. 
Team member since 2022
Tom Nygren
English Instructor
Tom Nygren has over ten years' experience teaching ESL in a variety of colleges and universities, most recently at the University of Pennsylvania. Prior to that, he spent three years teaching English at Sunway University in Malaysia. He worked with Afghan refugees in Pakistan for two years during the 1980s (he also spent part of his childhood in Pakistan). He loves meeting new people and learning about other cultures and has traveled extensively in Africa and Southeast Asia. Tom has a Master of Education in Teaching English as a Second Language from the College of New Jersey and a Master in Public Affairs from Princeton University.
Team member since 2021
Jiwan Park
Korean Instructor
Jiwan was born and raised in Seoul, South Korea. She majored in Korean and earned a certificate in teaching Korean from Kyunghee University. She furthered her education by receiving her Master's degree in Psychology from Hanyang University. While living in Singapore and the United States, Jiwan has continued to pursue her passion for teaching Korean. In Singapore, she founded the Korean Language Institute while also working as the Education Director and Head Teacher at the Singapore Korean International School. She has put on many events about Korean culture and has helped institutions to professionally organize Korean curricula. Since moving to the US, Jiwan has continued to teach Korean to students ranging from young children to adults. 
Team Member since 2023
Ping Qiu
Chinese and Japanese Instructor
Ping Qiu teaches Chinese and Japanese at CRLC. She is from China. She has been in the U.S. for 6 years and had lived in Japan for 11 years prior to that. She is fluent in Japanese and scored the highest possible level on the Japanese Language Proficiency Test. Ping has taught Japanese and has a deep understanding of Japanese Culture. She has also been teaching Chinese, her mother tongue, for more than 8 years. She has taught Chinese to adults and elementary school-aged children. She has had a wide variety of teaching experience in 3 different countries and enjoys teaching one on one or small groups.
Team member since 2020
Miriam Rogers
Spanish Instructor
Miriam Rogers is a Spanish instructor at Capital Region Language Center. Miriam Rogers is originally from Peru where she was a college-level professor. She holds a certification in Teaching Spanish, a degree in Social Sciences and a Master's degree in English Linguistics. She has been teaching for fifteen years. Her classes are fun and full of interaction. She feels that teaching is based on creating a welcoming environment where students feel comfortable and motivated to learn a new language.
Team member since 2019
Lali Roura
Spanish & Catalan Instructor
Lali is a native from Barcelona, Spain. She was born in a Catalan speaking household but she is bilingual (Catalan and Spanish). Lali has a Major in Translation and Interpretation and she also has a Degree in Eastern Asian Studies and a Master's Degree in Chinese and Japanese Studies. Lali has over 10 years of teaching experience and has worked as a teacher for adults in Spain, in the P.R. of China and in the US. In 2010 she moved to Richmond, VA where she collaborated with the Latin
American and Iberian Studies Department of the University of Richmond as a volunteer teaching Catalan culture. Later she worked as a teacher of Spanish language and culture for adults in the Special Programs Department of UR. She moved to Upstate New York in 2017 and she loves travelling, chocolate, yoga, Reiki and her dogs.
Team member since 2022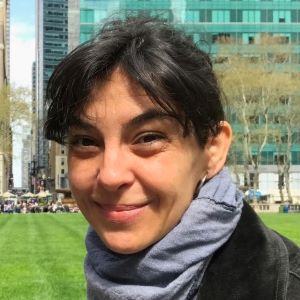 Sabra Sanwal
French Instructor
Sabra was born in Canada and grew up speaking a mix of English, French and Hindi at home.  She has taught French for over 30 years in Canada and the US. As the daughter of university professors, she benefited greatly from living in Paris and India during her parents' sabbaticals. The joy of being able to open the door to new cultures through language was the catalyst that led Sabra to study French language and literature and to become a teacher; sharing those eureka moments with her students when a grammar point becomes clear or the motivation of a character finally makes sense have allowed her to be a teacher and life-long student at the same time. She finds happiness in making French accessible to her students so they can apply their knowledge to discover who they are and also to navigate the varied francophone cultures of the world. She is available to teach adults and children ages 8 and up. 
Team member since 2022
Yoko Segerstrom
Japanese Instructor
Yoko is a native Japanese speaker, born and raised near Tokyo. Yoko has completed the Intensive Japanese Teacher Training Workshop and received a certificate from Cornell University, Department of Asian Studies. She has been teaching Japanese to 5th through 12th grade for over 15 years at a local private school. She has also been teaching adult students in the Capital Region. She enjoys passing on her knowledge of Japanese language and culture to students of all ages.
Team member since 2023
Michelle Soule
English Instructor
Michelle Soule earned her MA-TESOL in Seattle, Washington in 2003 and has been teaching for 20 years.  Michelle moved to New York City in 2016 and taught ESL there for 4 years before relocating to the Albany area. She has taught English for academic purposes, professional development, and adult education. Her background includes teacher training, language school administration, curriculum development, and college writing instruction. She enjoys meeting people from all around the world and learning about their language and cultures.
Team member since 2022
Amy Smith
American Sign Language Instructor
Amy has a love and passion for teaching and working with the Deaf Community. She earned her Master's Degree from Gallaudet University. She has worked as a Teacher of The Deaf for 6 years and has taught ASL to Middle and High School students for 5 years. She is a credentialed K-12 Teacher of the Deaf. Amy believes learning ASL is very exciting and enjoys sharing her love for the language with others. She looks forward to working in CRLC's adult and children programs and sharing her passion of ASL with you.
Team member since 2020
Marjorie Stanton
English Instructor
Marjorie has taught English to children and adults for many years, and has experience teaching Spanish as well. Throughout her career, she has been fortunate to work with students from almost every continent. She finds it very rewarding that her work as an English teacher allows for students to access more opportunities. While working in K-12 schools, she has helped young students acclimate to U.S. school environments and be successful in completing their schoolwork. In addition to her work as a teacher, she is pursuing her Doctorate in Education in Curriculum and Instruction.
Team member since 2023
Sarah Straight
Communications Coordinator
Sarah grew up in New York State and studied linguistics and Spanish during university. Through her coursework and studying abroad she fell in love with language learning and travel. After graduating, she had the opportunity to work as an English language assistant in two different regions of Spain, Galicia and Valencia. This experience deepened her linguistic curiosity as she was able to learn two regional languages, Galego and Valenciano, in addition to improving her Spanish. She has discovered that learning new languages is possible with time, practice, patience, and perseverance, and she loves to study French and German in her free time.
Team member since 2022
April Stromberg
Spanish & ESL Instructor
April Stromberg is a New York certified middle and high school Spanish teacher who started teaching in 2001. She has a Master's degree in Spanish with extensive study abroad experiences in Mexico, Spain, and Peru. She has led student trips to Costa Rica, and currently runs the Spanish program at a local private school, teaching levels 1-5 to grades 7-12. She has also worked as an adjunct Spanish language college instructor. April has worked with children, youth, and adults in English as a New Language classes in a variety of settings for over 20 years. April brings a great deal of energy and enthusiasm to all her classes, and delights in watching learners grow in proficiency and meet their language learning goals.
Alex Vesey
Youth Enrichment Coordinator
Alex is a former elementary school teacher with a passion for bringing cultural responsiveness and language acquisition to young learners. Alex grew up in New York State, learning ASL and becoming involved with the Deaf Community of the Southern Tier Region through college. Alex completed her Bachelors in Childhood Education with a concentration in Humanities from SUNY Cortland and later went on to get her teaching certification for young learners ages 1 through 13. After hiking the Appalachian Trail from Georgia to Maine and teaching for a few years, Alex has since turned her focus towards youth enrichment; bringing accessibility into culture and language education. She is now the Youth Enrichment Coordinator here at Capital Region Language Center, and currently collaborating with libraries and elementary schools to bring her love of culture to children of all ages and backgrounds.
Team member since 2023
Linda Wien
English Instructor
Linda Wien completed a CELTA degree through the University of Cambridge in 2006 and earned her MS TESOL degree from the University at Albany SUNY in 2013. In addition to teaching in the Capital region she has taught ESL in Honolulu, and as a volunteer in Guatemala and Nicaragua. She loves teaching people from a variety of cultures in diverse settings. Her passion for teaching ESL is evident in her abundant energy!
Team member since 2013
Qin WuBruni
Chinese Instructor
Qin Wu-Bruni is an NYS-certified Mandarin and TESOL teacher. She grew up in a beautiful little town in mid-west China and has been teaching Chinese in the U.S. since 2016. She received her BA in English and MA in English Linguistics from China, and her Master of Education from Carthage College in Wisconsin prior to becoming a certified k-12 teacher in NYS. It is her love for languages and cultures that brought her here to the country and to this journey of sharing her heritage. One of the things that she enjoys about teaching languages is that she loves seeing the smiles on students' faces, the sparks in their eyes, and the confidence in their hearts.
Team member since 2023
Sha-Netta Willis
Student Success Coordinator
Sha-Netta Willis is a native to the Capital Region. She studied Spanish in middle school and in high school and took one year of Italian during her senior year of high school. She attended an art school in South Florida and majored in Fashion Merchandising. While living in South Florida, Sha-Netta developed connections with people from diverse populations representing all walks of life and cultures from over 60 countries. Living in South Florida enabled Sha-Netta to frequently practice her Spanish speaking skills. In 2009, Sha-Netta relocated back to the Capital Region and eventually worked in Diversity Equity and Inclusion for the State of New York. Sha-Netta is passionate about working with diverse populations and learning about other cultures. She is enthusiastic about joining the CRLC team which will afford her the opportunity to establish relationships with students and support them in achieving their language goals.
Team member since 2023